Why Babel Realty?
Babel Realty Inc. serves the Bronx and Westchester communities, specializing in representing sellers and buyers with regards to houses, condos and co-ops.
The principal broker, David J. Babel, has been a practicing Real Estate Attorney for over 26 years.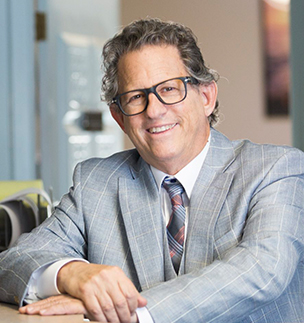 David J. Babel
Principal Licensed Real Estate Broker
David J. Babel is a graduate of Pace University School of Law in 1988 and is admitted to practice in New York and Connecticut. Mr. Babel is the principal in David J. Babel, Esq., P.C., a law office that has served over 10,000 clients during a 27 year period. He represents clients in all aspects of residential real estate transactions, including the buying and selling of houses, co-ops, and condos as a real estate broker. Mr. Babel has an educational, media, and counseling background with advanced degrees from The New School for Social Research, Queens College, and Lehman College. He has structured his practice so that his entire staff is acutely sensitive to the needs of his clients and facilitating in making their dreams come true.
"To be successful in real estate, you must always and consistently put your clients' best interests first. When you do, your personal needs will be realized beyond your greatest expectations." – Anthony Hitt
Kyle Babel
Licensed Real Estate Salesperson
Kyle Babel graduated from Drexel University with a double major in entrepreneurship and marketing. He now spearheads Babel Realty and is responsible for client relations, marketing, and the day-to-day operations of the business. His mantra is valuing the satisfaction of clients above all other considerations. He spends quality time assessing the particular needs and concerns of each client. Kyle is energetic, disciplined, knowledgeable, and trustworthy, all in the service of getting the job done and making dreams a REALiTY. Check out Kyle's commercial, currently being aired in the Bronx, on Cablevision, here!
"The best investment on Earth is earth." – Louis Glickman
Kyle is compassionate, trustworthy, and experienced. He cares, and learns about you on a personal level. It went beyond just getting rid of the piece of property, so he made me comfortable. I would say in addition to being one of a kind, he fostered the best experience I've ever had in any business transaction. He's the best!

Ramona Lamascola, R.N.

Owner of 2578 Flint Ave

I used Kyle Babel to sell my home and it was an "AWESOME" experience. He was dedicated and diligent which resulted in my home selling after the second open house for twenty thousand over the asking price. I was so pleased that I used Kyle again to help me with my new home. The day after closing I saw a new home which I REALLY wanted. I told Kyle to "make it happen" and he did. I got the home for what I wanted to pay ten thousand under asking price. I am the happiest I have ever been and richer!! Thanks Kyle!!!
Call For a Free Market Analysis
It includes the estimate of homes current value, list of properties nearby that recently sold and list of similar properties on the market.